"Simply Saucer are a divine mix of early Pink Floyd (with Syd Barrett still mercifully intact) and The Velvet Underground (when Andy Warhol was at the helm and urging them towards the Exploding Plastic Inevitable). They are all this and more;a Suicide with a lust for life; a Silver Apples that are running with electronic juice! Sheer, ecstatic,underground bliss..." Edwin Pouncey, New Musical Express (London)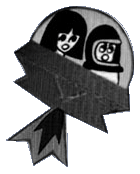 David Byers grew up in Hamilton, Canada during the late 50's and early 60s and the first music he remembers hearing was from his parents 78rpm record collection which included Hank Williams,Ray Price,Teresa Brewer. "I remember the first record I bought was "The Locomotion" by Little Eva in 1962", he recalls. Around that time too, he listened to his older brother's surf and drag 45s but was drawn to sounds just a little bit more off beat. "I seem to be most drawn to somewhat ethereal pop sounds. Records like The Sapphire's " Who Do you Love?", "Sally Go Round The Roses", by The Jaynettes and "Donnie" by The Bermudas - Girl Group records that had a decidedly mystical approach". He recalls.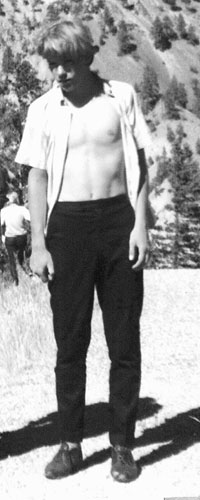 When the British invasion hit, David first latched on the The Dave Clark Five then onto The Stones then The Pretty Things. He picked up his first musical instrument in 1965, bass guitar, but after only a few months switched to rhythm guitar and started playing in a garage band with some neighbourhood kids. "We played a few backyard concerts and I remember our repertoire consisted of "Don't Talk to Strangers" by the Beau Brummels, The Prettie's " Mama, Keep Your Big Mouth Shut ", "Look Through Any Window" by The Hollies and such. Later our sound evolved closer to true folk/rock with the addition of numbers like We Five's sullen masterpiece, "There Stands The Door", "Blindman" and Tim Hardin's, "Red Balloon".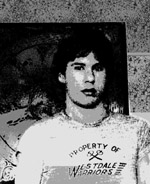 By his last year of high school, David was no longer playing in a band but was developing his skills as a songwriter and too, pushing toward experimental music. Enrolled in an intensive art program, David co-wrote a play with fellow theater arts student, Barry Easterbrook during that year. A play that used a split stage approach where scenes bounced back and forth, David's contribution was a group of disturbing, abstracted, physical movement pieces played out to a soundtrack he created. The music for "Solstice" was recorded in an unused storeroom in his high school's basement with an grossly detuned, delapited piano, feedbacked guitar and several voices from cast members of the student play.
The play was entered in a regional theater competition that spring but due to some of its controversial content, with much uproar and press attention, it was banned from competing. One of the judges, the noted Canadian playwright/director Paul Thompson took an interest and eventually showcased the play at his progressive and radical, Theater Passe Muraille(theater without walls) in Toronto with two performances in June of 1970. The play was filmed although David has no idea what became of the film.
On Jan.8, 1972, David met Paul Colilli and Edgar Breau at a house party hosted by Dave Lopeke who worked at a record store, Bob Moody's Record Bar, in downtown Hamilton that had become somewhat of a hangout for off-beat musician types. David had first met and befriended Imants Kumins, Hamilton's long standing Patriarch of garage/punk/outsider music there some months earlier. Paul, Edgar and David had found that they had a mutual interest in the British and European art-rock movement of the time and he and Edgar, had too, a deep love for the Velvet Underground. David had seen that band in the summer of 1969.
Months earlier, Edgar(guitar/vocals) and Paul(keyboards/vocals) had been working up songs including originals (A Half An Hour Later). The three with David on guitar and altered/electrified woodwinds decided to get together musically, forming ,as of yet, an unnamed band. First rehearsals were in Paul parent's living room. Lack of a devoted rehearsal space and transportation kept the fledgling band from playing regularly until the fall of 1972. Never- the-less, they got together often and David met Edgar's brother Paul and foster brother John Laplante. He recalls, "I remember being struck by how close they were. They had such similar musical tastes, humour and seemed to share a common language all their own". Musically, David spent most of that summer jamming with Neil Demerchant, another future member of Simply Saucer, in Neil's parent's damp Mc Kinstry Street basement in Hamilton's gritty industrial area. David recalls," We had some really intense, wild jams but the thing I remember most were the electrical shocks I kept getting and the smell of the slaughterhouse and meat packing plant that was only yards away. Neil's parents were super nice, though...".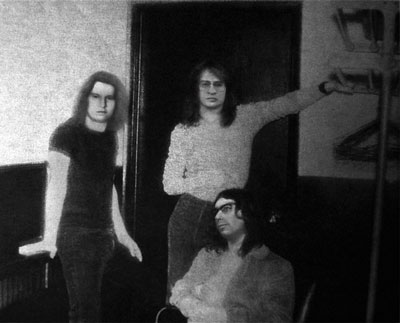 In Sept. 72, David found a rehearsal space that the trio could use. Although one big drawback was that a lot of their big equipment, amps, keyboards, and such, had to be left between practices, because at the time no one drove. Wright's Music and Banquet Hall was owned by two Scottish brothers who led a dance band and rented the hall out for weddings and other functions. Although things moved along musically, Edgar, Paul and David grew more apprehensive about leaving their equipment. The following month David found an isolated apartment across the street and above a row of stores. They could play loud when the stores were closed without interference or hassle from neighbours. He and the equipment moved in...
Around this time a decision was made to find and use more electronic instruments. Several trips to Record Runner in Buffalo NY had garnered imported releases by some of the great, early German electronic bands Neu, Faust, Cluster, but the band most influencial became Can. Someone was needed to play these additional sounds and it was only natural that John (Laplante), soon to be christened "Ping Romany" was inducted. Soon he was looking for something more elaborate and the foursome shopped around and before long an early Moog and several audio generators were bought and John secured his place in the band.By early spring 1973, it was decided that the band needed a rhythm section and Kevin Christoff who looked like a teen idol and played bass to rival Chris Hillman and Hugh Hopper first appeared and the suggestion for drummer Neil Demerchant be involved was put into motion.
The apartment on Concession street couldn't possibly hold any more musicians/equipment, so in May 1973, the band found a 3rd story loft smack in the middle of downtown Hamilton and leased it for 6 months. Spacious and noise proof, it suited the band perfectly. In order to cut costs, David gave up his apt and moved into the loft which was divided up into one huge room a smaller one and a sink and toilet down a flight of stairs.
The band was now playing all original, long improvised pieces based around compositions by Edgar,Paul and David and drenched heavily in electronics. "Brain Scan( Repairs)" and "Exit Plexit" were two of the early titles. By early summer a band name was decided on; Simply Saucer - a nod to Pink Floyd's early, ground breaking, LP, "A Saucer Full Of Secrets". The band was recorded in the loft by Wally Lay an audiophile and Sheridan College student although at this time no one knows the whereabouts of the resulting reel to reel tape.
As summer came and went, Simply Saucer's sound tightened into cohesive, gritty, squall. David though, with some second guessing of his own musical abilities and changing tastes decided to leave the band at the end of Oct. when the lease to the loft was up. The band had found another choice rehearsal spot and it was assumed that the band with David would leave intact. He remembers; "Well, I think it was just evolution - the band was shaping into Edgar's vision and that's the best way it could have gone and I was doing something of 180 degree turn as far as musical direction goes- rediscovering Brill building pop, Rockabilly, et al. I didn't expect Paul (Colilli) to leave at the same time as me because we had never spoke about it between the two of us".
He and Paul did continue to write and play for a short time but within months Paul was off to university. It wasn't until spring of 1979 that David played in a band again, this time with another local psych legend, Bob Bryden, (Christmas/Reign Ghost) in a short lived and nameless band. In the following years David concentrated his efforts into freelance music journalism, writing a handful of lengthy, published articles for Eurock, Goldmine, Country Sounds etc.
By 1985, David was in the midst of recording a gospel influenced LP( he had fallen in love with the sounds of the Golden Era of Southern Gospel music of the1950's - The Statesmen Quartet, Martha Carson,Sister Rosetta Tharpe and many others).He decided to try out some of his material in front of a live audience. So in early spring of that year hit the local open mic. coffee house scene. One night at Baytides in Hamilton he met up once again with Edgar. Although the two had crossed paths in the ten years or so they had been a musical partnership in Simply Saucer, both of them now found that they still stood on a lot of common ground musically. Edgar had developed into a skilled and inventive acoustic guitar player and songwriter to be reckoned with:"Sound Of The Train","The Streets I Know","Old Steel Town",(among many others).

David invited Edgar to sit in on some of the tracks being recorded for his album and in the months that followed the two started an acoustic collaboration. Edgar himself, had been invited to do a live recording of some of his material for a Baytide Coffee House compilation release and David added some vocals and a bit of guitar.As time went on the duo wanted to expand their song's arrangements and sound and soon KC (Kevin Christoff) was invited to participate and accepted. Kevin had played steadily since the Saucer's final demise in 1979 in more than a few cover bands and those with an original music focus. He had also been playing regularly with his brother Derek, adept both on drums and stringed instruments. So late in 1985 the two joined up with Edgar and David to form Third Kind.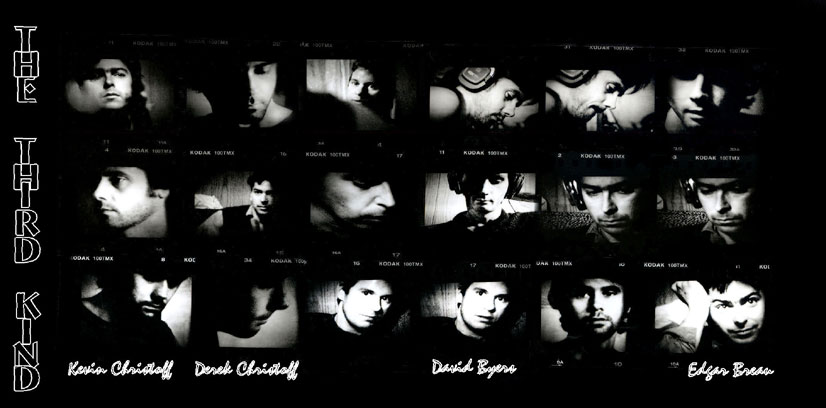 The Third Kind's headquarters was in Kevin and Derek's mother's basement in Hamilton's east end. They worked up songs by Edgar and David, some old latter day Saucer material ("Now's The Time For The Party"), with a few covers thrown in (one, "I Can't Stand Up Alone" was one of Martha Carson's most famous songs - Martha, a native Nashvillian, had become a friend of David's when he had written a published overview of her career). Over the months, their sound became more electrified and tight with lead vocals shared by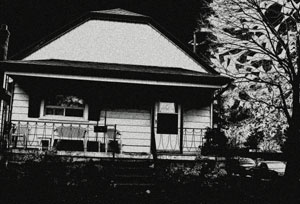 David, Edgar and Kevin. Derek often recorded their rehearsals, and later in 1986 more formal recordings were made for a possible demo. But by the fall, the group had disbanded. David recalls, "Well, we did have some great music happening but I think we needed someone to kick us out of that basement - someone to go to bat for us. It was a great, creative, time never-the-less".
Edgar and Kevin both had strong urges to play out live and although things had broken up with the Third Kind, in the following years they would reunite as Edgar Breau and the Shadows of Ecstacy, playing and recording regularly. David Byers as part of the Shangs shared the bill in Nov 1991 with The Shadows of Ecstasy on one of The Shang's first (of only a few) gig's, then supporting their debut release "A Little Bit Of Semi Heaven".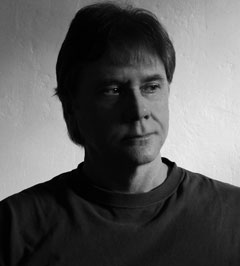 Now, today, both
The Shangs
(David Byers and Ed O'Neill) and
Simply Saucer
(with Edgar and Kevin) have been reenergized. The Saucer is looking towards great things with a new CD release and upcoming documentary on the band and its legend. And The Shangs finally picking up where they left off some nine years ago with renewed vigor and creativity. It's certain that these two groups of talented, divergant musicians will be forever, creatively, entwined.